The Nubia Z9 that ZTE will unveil on May 6 won't be the only upcoming smartphone from China to boast a 'bezelless' display. The oft-leaked Oppo R7 will have this same feature, practically coming with no side bezels on its screen.
The R7 has been shown in live images before (even a video), but now new ones have been leaked. And just like past occurrences, that lack of bezels really draws one's attention.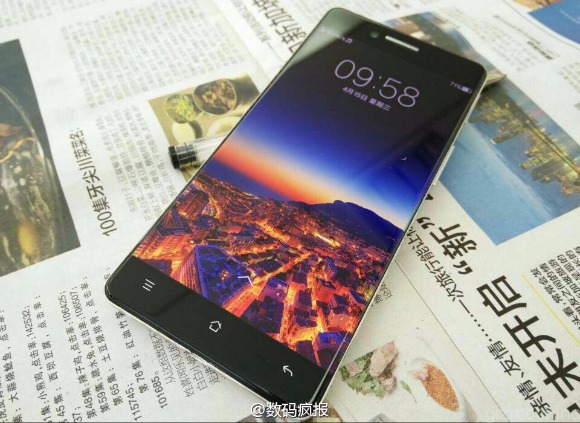 The pictures sadly don't come with specs attached, but in the past it has been said that the R7 should sport a MediaTek MT6795 SoC with octa-core CPU, as well as a 20.7 MP rear camera. 4G LTE support is to be in as well.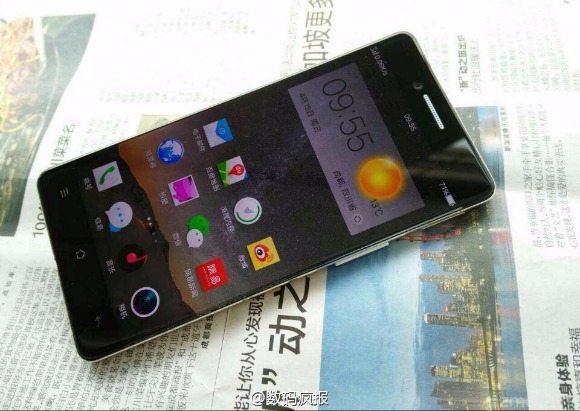 To create the 'bezelless' effect, Oppo is using some patented tech it developed last year. The Oppo R7 might be a very slim handset, following in the footsteps of the R5, which for a while was the world's thinnest smartphone.
Then again, the name R7 hasn't been confirmed in any way, so this 'bezelless' handset might end up being sold under a completely different moniker. At the rate we're currently seeing leaks about it, though, it could get official pretty soon.