The 16MP main camera module of the upcoming LG G4 has been designed in-house. The Korean giant's components manufacturing arm, LG Innotek developed the high-end sensor, which is already in mass production.
LG's innovative camera unit has a wide f/1.8 aperture. The latter allows the camera to receive 80% more light than the already stellar 13MP snapper found in LG G3.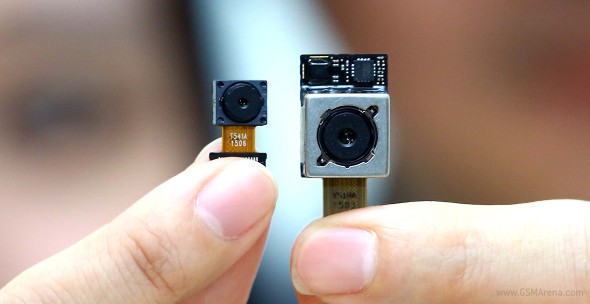 The 16MP main camera of LG G4 has been paired with an 8MP front-facing unit. The new front-facing camera utilizes a state of the art ultra-thin IR filter.
LG G4 will debut later this month, on April 28. The Korean manufacturer already confirmed that the smartphone will feature a new-generation 5.5" QHD display.