OnePlus One users can rejoice as the eagerly-anticipated Oxygen OS build is finally here. The official package can now be downloaded from the OnePlus website and flashed on to the legendary One handset.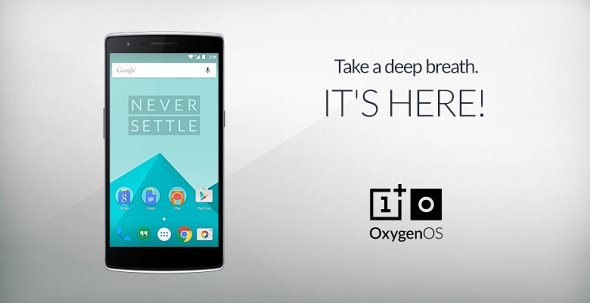 The custom Android-based ROM had a long and bumpy journey, but one thing is for sure, it has come a long way thanks to the love and attention to detail of the sprawling OnePlus community. What originally
started out
as an escape plan from CyanogenMod, has been build up, despite numerous setbacks and
delays
, into what is now a functioning Android 5.0.2 Lollipop build, complete with an array of custom features, carefully selected by the community.
Oxygen OS is built around the ideal of open-source and offers an almost pure-stock Android experience, highly optimized for the OnePlus One hardware and complete with custom gestures, customization features and numerous tiny details, crafter with great attention.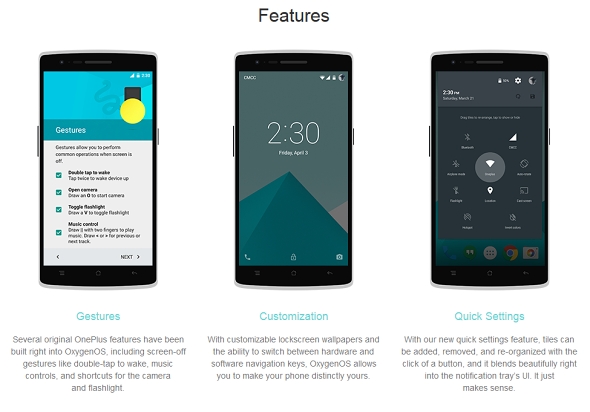 The build was initially scheduled for March 27 and didn't quite manage to meet the deadline, mostly because of problems with Google certification. Ever since then, the OnePlus team has been actively giving status updates to eager users and even gifting handsets to compensate for the wait. Today, the air has finally cleared an Oxygen OS is fully certified and will be easily updatable over the air in the future.
So if you happen to own a OnePlus One, be sure to head on over to the source link and enjoy the new Oxygen experience. Here is a video, courtesy of the OnePlus team, showcasing the top features, incorporated in the ROM.
Also, be sure to report back with your opinions and any interesting notes you have on your Oxygen OS experience.
A big thanks for all the tips goes out to: roshan rawat, akshay, Soumyadeep, Muhammed Rafeek, Vivek Goel, mads, Sachin, Khairuddin, Madhu Kashyap, shriram, Jamie Berlofsky
Source 1
|
Source 2