More alleged photos of the unannounced Oppo R7 made the rounds on Twitter. The ultra-thin successor of Oppo R5 is expected to launch at some point in the near future.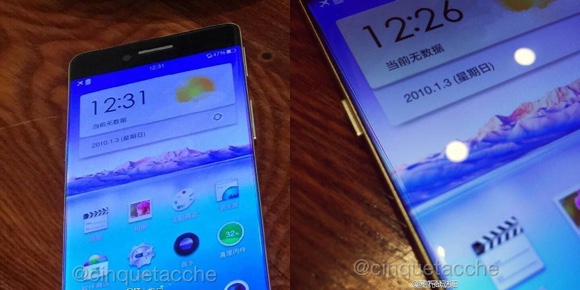 Once again, the purported images reveal that the upcoming handset will feature a screen with no bezels. That's right in line with a leaked video of the smartphone from last month.
Rumored specs of Oppo R7 include MediaTek MT6795 chipset and 20.7MP main camera. The device's bezelless screen utilizes patented technology from Oppo.