More than three quarters of all compatible devices now run Apple iOS 8. As of March 16, the adoption of the Cupertino giant's latest mobile OS has reached 77%.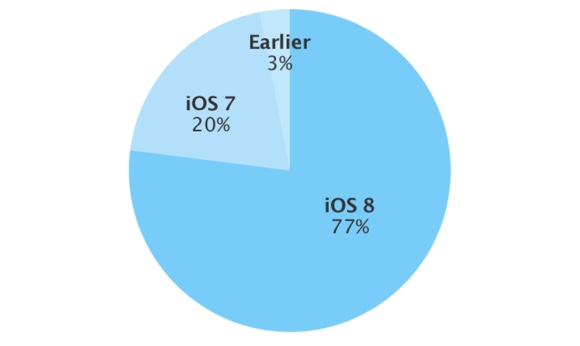 Apple's App Store Distribution dashboard reveals that iOS 7 is still booting on 20% of all the company's active mobile hardware. The remaining 3% is reserved for iOS 6 earlier builds of the platform.
The latest data from Apple reveals that iOS 8 adoption has jumped 4% since mid-February. However, compared to iOS 7 and its 90% adoption this time last year, iOS 8 still has a way to go to catch up.