The rapidly growing Chinese electronics startup, Xiaomi, is going places with the series of announcements to boost the smartphone sales. Xiaomi has announced it will sell the Mi 4 64 GB model without registration on Flipkart in India starting March 28.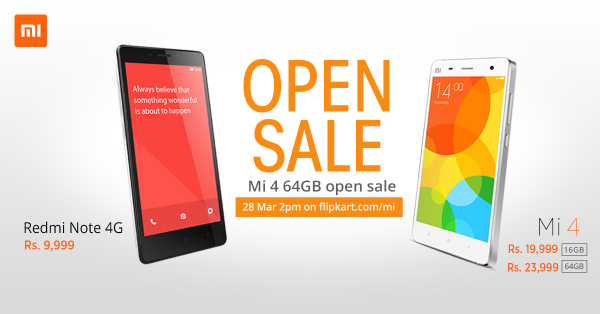 The company has announced it wants to sell 100 million smartphones this year and for that we can expect more open as well as flash sales being hosted. One thing to be noted is that the stocks will be limited in the case of both type of sales.
For today from 2 PM IST, no registrations are required to purchase the Mi 4 64GB version costing INR 23,999 ($384). The Mi 4 64GB is identical to the 16 GB version albeit with more storage space. Do read our Xiaomi Mi 4 review if you are considering to buy one.
Source